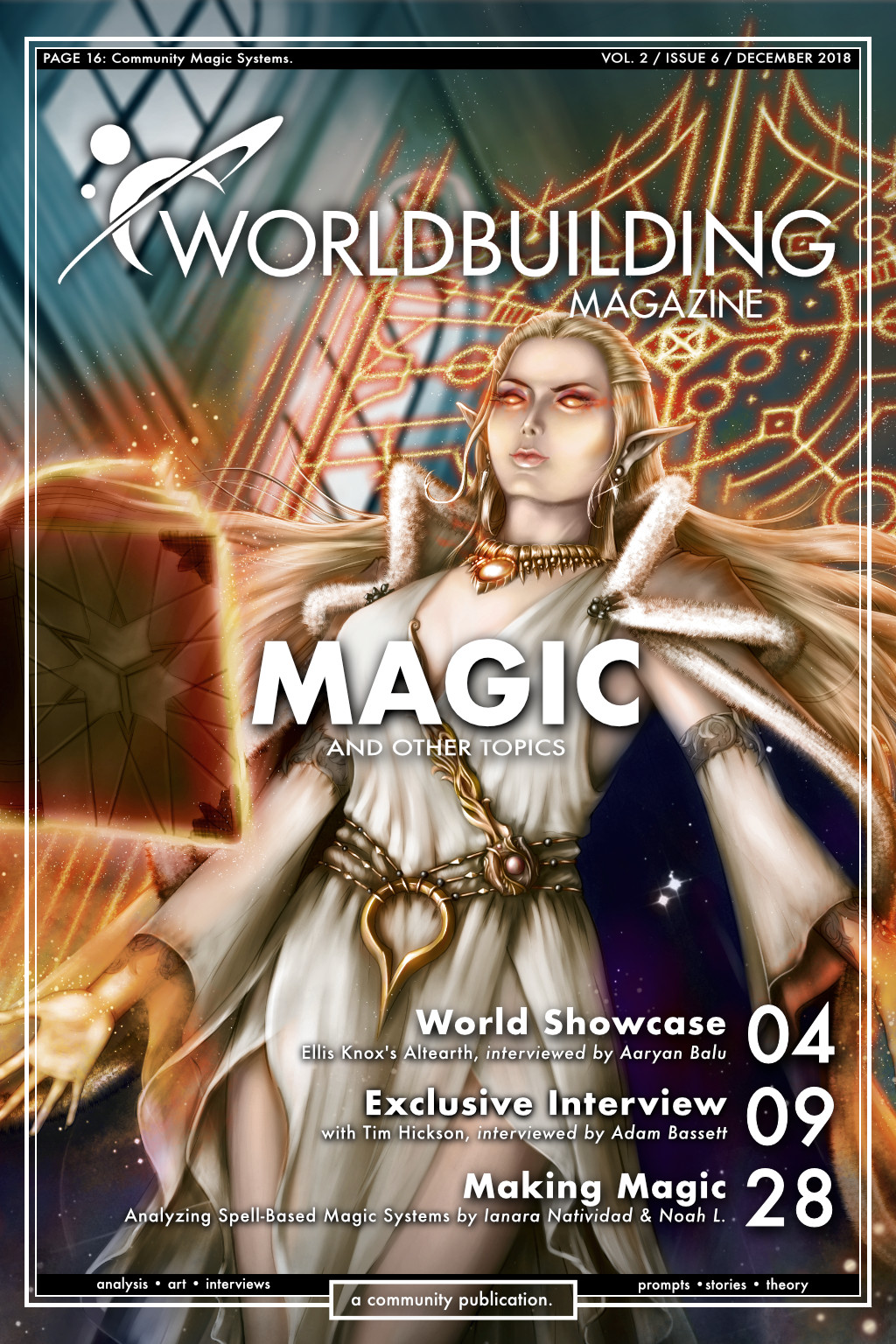 Dear Worldbuilders,
Abracadabra!
It's December, and we've conjured up for you another enchanted issue of Worldbuilding Magazine! It's our last issue of 2018 and of Volume 2, and we're excited to close out the year with this spellbinding issue. Inside you'll find:
An artist feature with illustrator Anna Hannon
2 interviews, featuring author Ellis Knox and Youtuber Tim Hickson (Hello Future Me)
4 articles on worldbuilding written by dedicated staff and community members
2 short stories showcasing two very different applications of magic in worldbuilding
8 new prompts for worldbuilding and writing
3 questions answered by our beloved resident Adjunct Professor Percival Aluminius Illumnius of the Amalgamated Order of Interdimensional Persons
and more!
As always, we hope that you find this issue helpful to you in your worldbuilding. If you liked it, have comments or suggestions, or would like to offer some critique, please be sure to let us know with our feedback form, linked below.
Additionally, if you would like to help in the production of the magazine in any capacity, we're always looking for new artists, editors, writers, and organizational help. Get in touch at contact@worldbuildingmagazine.com or join our Discord server.
Leave feedback for this issue >>
Apply to be featured in a future World Showcase Interview >>
Apply to be featured in a future Artist Feature >>
Happy Worldbuilding!
-the Worldbuilding Magazine Team