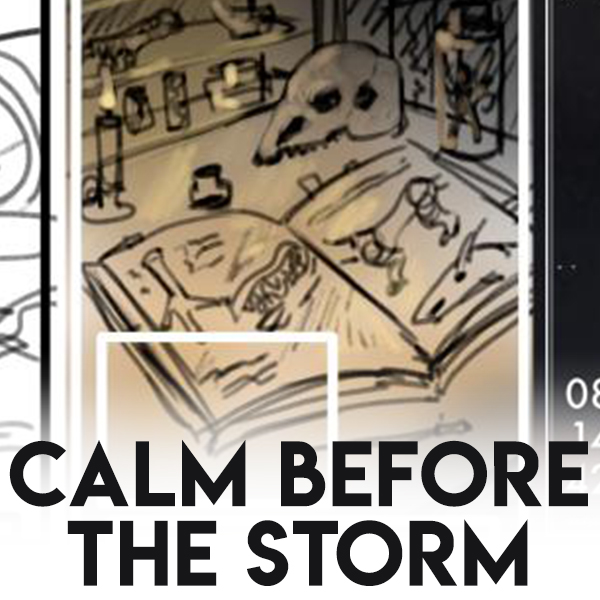 Welcome to the last blog post before we release our Magic issue! Everyone is very busy—the final illustrations are coming in, the editing team is wrapping up, and the writers have already gotten a head start on their drafts for our next issue in February. And now, in the hours before the layout team gets let loose to build the final document, let's look at the Art Department.
WBM is incredibly lucky to have a team of artists who, working off curated prompts based on articles, create original illustrations and an original cover. At the beginning of the process, artists submit cover sketches, the staff votes for one, and the artist develops the illustration. After multiple critiques and iterations, it gets the logo and text!
Here's a sample of the Creatures issue cover sketches:


Cover B won the poll! Check out the final cover by Anna Hannon here.
Wynter and I started the Art Showcase section in 2017, and through a combination of combing through portfolios and accepting submissions, Wynter has shone a spotlight on several artists and worldbuilders. In the upcoming issue, we look at the pieces of Ondřej Hrdina, including character art and a world map of his world Aluura. As always, there will be a description of the world, giving context to the art. If you or someone you know is interested in becoming a featured artist, please APPLY HERE!
The first issue of 2019 is Death & Taxes, which comes out in early February.
Article submissions from first-time contributors close on December 8th, so send us an email: contact@worldbuildingmagazine.com. Don't worry, we'll make posts on social media and in Discord about the deadline!
If you're interested in getting involved more directly, or join the ranks of our stellar artists, come join the server! Or, just join Discord to send me Thanksgiving side dish recipes, 'tis the season.
Here's my favorite Cranberry Sauce:
12oz bag of cranberries, fresh or frozen
1/2c water
Zest and Juice of 1 orange
1c white sugar
Fresh ginger, one slice
Whole Allspice
Pinch of Salt
1. Bring a saucepan to low-medium, and dissolve sugar in the water and juice. Add orange zest to taste.
2. Add cranberries, mix, and leave over low-medium heat with the lid. Stir infrequently as they pop and cook down, about 10 minutes. Remove allspice berries and ginger slice.
3. Let cool down in the pot, and blend the mixture if you prefer a smooth sauce.
— WithBestIntentions,
Meta Department Chair