By the community,
for the community.
What is Worldbuilding?
Worldbuilding is the process of constructing an imaginary world, often associated with a novel, film, or other media.
Guidance on Worldbuilding
Our team provides advice and inspiration in every magazine and podcast we create. Read or listen in on a variety of topics to help enrich your world.
Latest Issue
Worldbuilding Magazine is proud to present our final issue for 2021: Social Etiquette & Expectations. This issue shifted from instructive to demonstrative, with only a few articles and a larger than usual number of short stories following the titular topic. Plus, the winners from World Anvil's latest challenge and new interviews:
Two new worldbuilding articles featuring discussions on social expectations and politics!
Three stunning short stories that display how etiquette and social systems can be used in fiction.
An interview with L.D. Lewis, a co-founder of FIYAH Magazine, author, and the current publisher at Fireside Fiction.
An interview with Helena Real about her current project Wall Mapu, for which she received the 2020 IGDN Diversity Sponsorship to develop.
The winners from World Anvil's Costume challenge, and your questions answered in our Ask Us Anything column!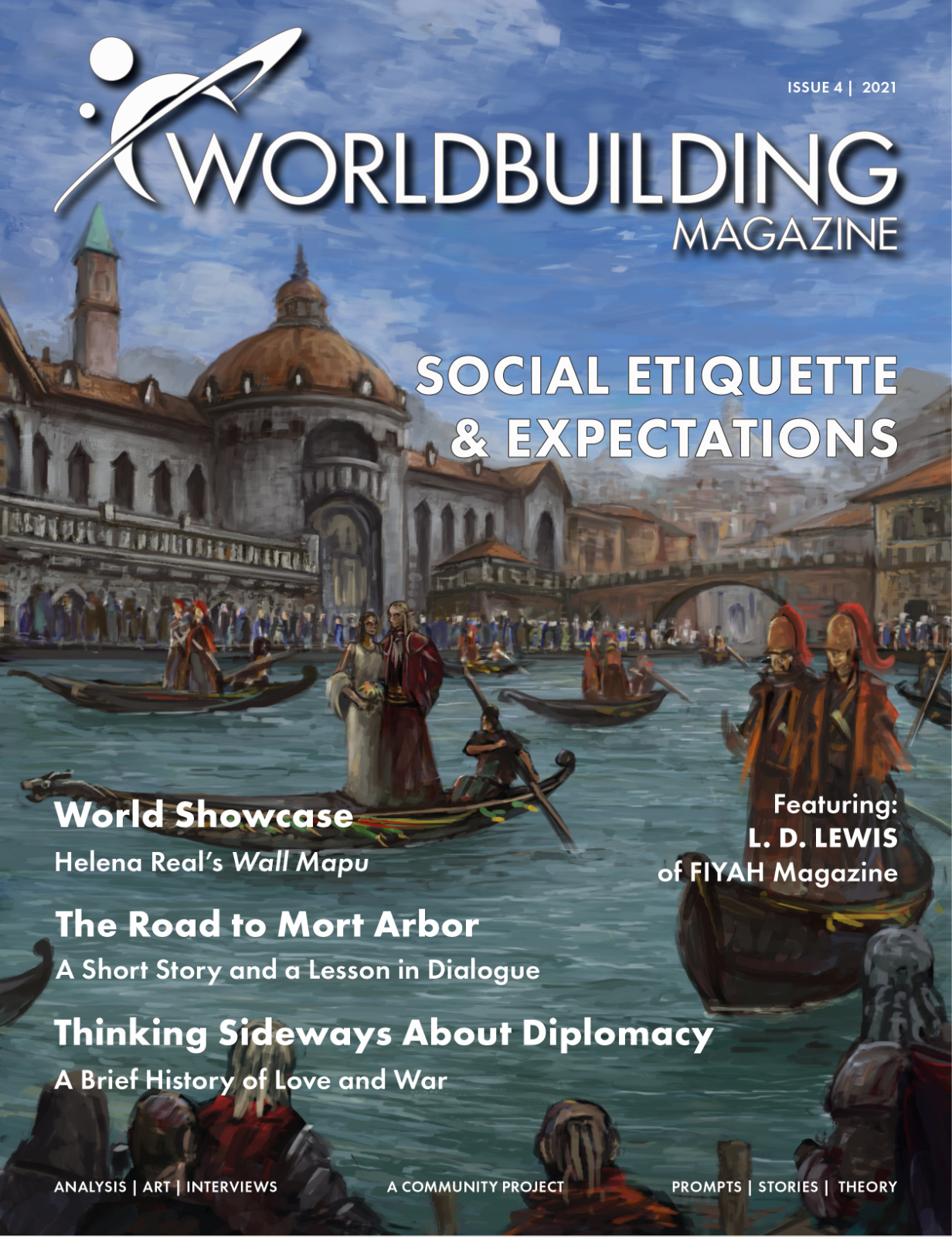 Worldcasting is a weekly podcast with a constantly rotating panel of speakers and guests. Together, the they will draw upon their varied backgrounds and experiences to discuss worldbuilding in its many forms, and how to express it in a variety of media.

Worldcasting is available on most podcast platforms!
Join the Worldbuilding Community
Our community is a close-knit group of authors, readers, game developers, gamers, and creative hobbyists. Join us on social media or Discord to discuss worldbuilding with us!
Want to make your own mark? Contact us with some information about what you would like to work on! Join our team of volunteer writers, editors, artists, and more who make Worldbuilding Magazine and the Worldbuilding Podcast possible!