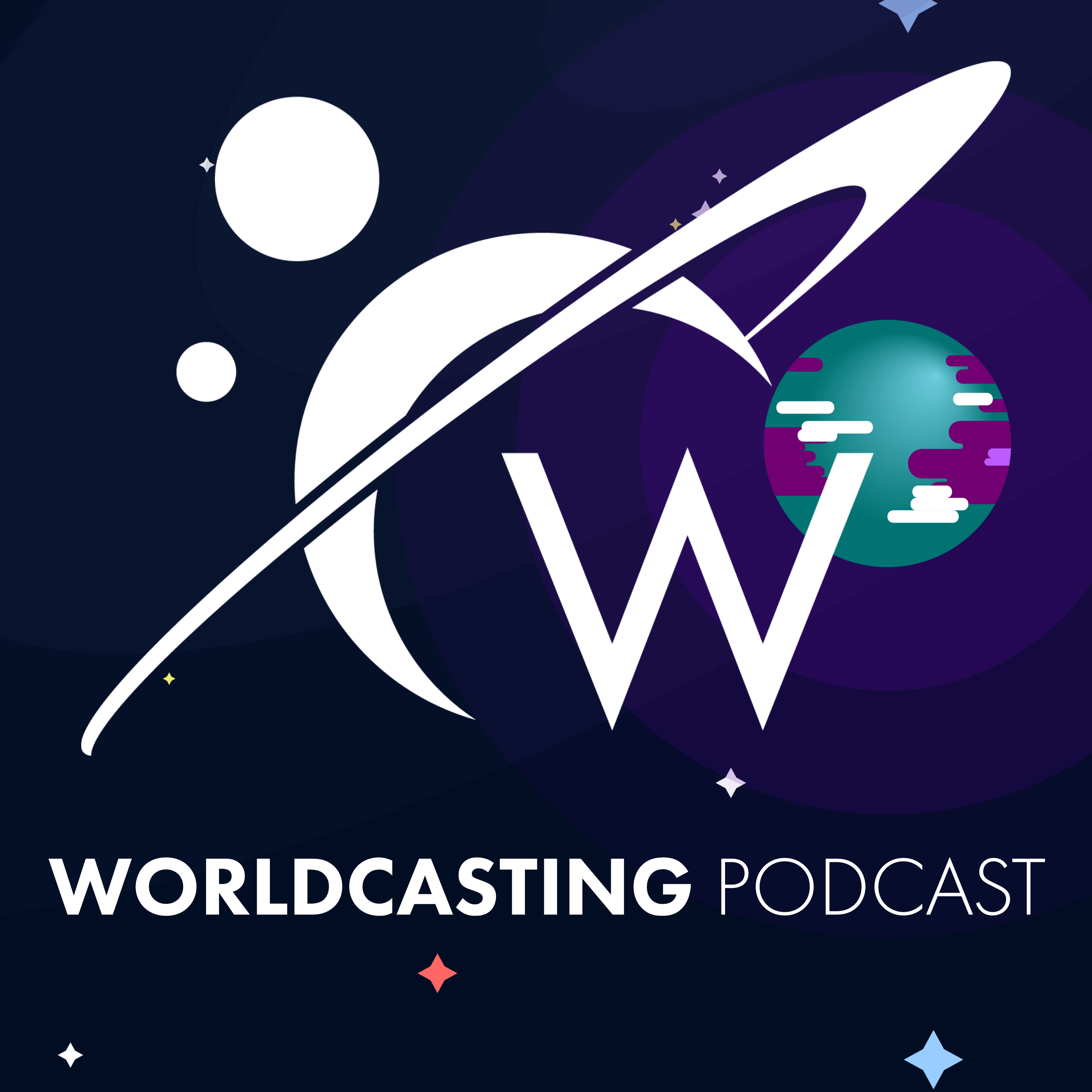 Last weekend we dropped the final magazine of 2019: Trades & Occupations. It was a bittersweet moment, since it's been such an incredible year for us, but we're excited to take on 2020!
We hope you've been enjoying the recent issue as well! We're proud of the articles and stories included, and it's been excited to meet all the new folks commenting on the release announcements and joining our Discord server. We've got one more surprise in store for everyone before the end of the year, though…

Worldbuilding Magazine is proud to announce our new podcast—Worldcasting! Worldcasting is a weekly podcast led by your host Dinostompah, where he draws on the varied backgrounds in worldbuilding of his guests to discuss real made-up things.
Today we're releasing two episodes:
"Worldbuilding 101"
"Occupied with Worldbuilding."
"Worldbuilding 101" serves as an introduction to worldbuilding with a focus on creating a world for your medium. "Occupied with Worldbuilding" is a discussion on governments, economics, and trades & occupations in celebration of the new Trades & Occupations issue we just released. We'll continue to explore different topics in future episodes such as magic, myths, religion, naming conventions, history, and a host of others!
You can tune in on Anchor and Spotify, and most other podcast listening apps coming soon. Please note that there may be a delay in some podcast services due to the nature of how episodes are uploaded. You'll also be able to read episode summaries and listen to the show on Anchor.

Worldcasting is our team's first foray into, not just a new product, but a different kind of medium altogether. It's been a lot of fun putting everything together, and we're excited to share it with all of you. If you have any questions or topic suggestions for us, feel free to send them via email at worldcasting@worldbuildingmagazine.com, or visit our Discord server shared with Worldbuilding Magazine!
Don't forget to subscribe so you get new episodes on Tuesdays! We'll be releasing a third episode in just a few days.