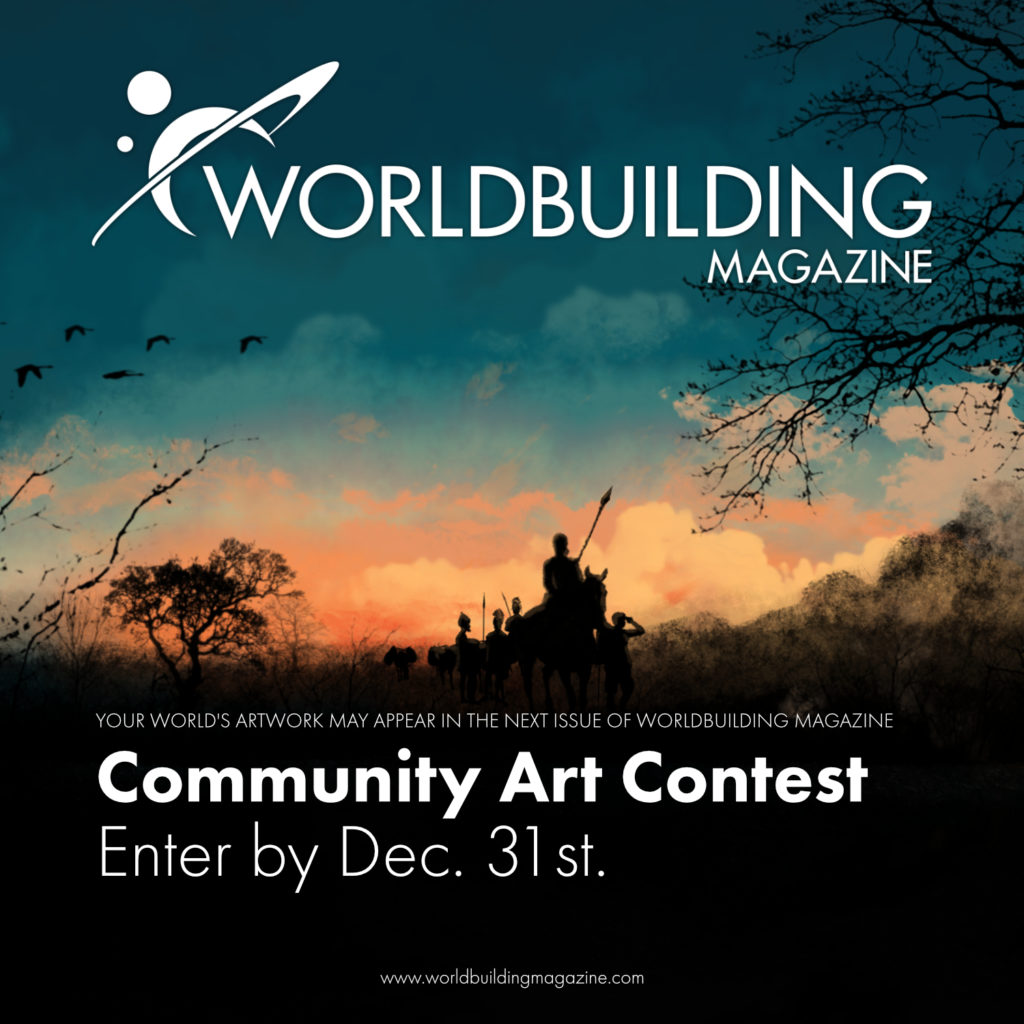 Have your art published in the next issue of Worldbuilding Magazine!
Our next theme is The Arts, so we thought it would be fun to display some of the community's art in it! We're looking to fill a few pages with your work to show it off and inspire our readers.
Submissions are due by the end of the month! Additional details are all in the form below. Please send questions to us by email or swing by Discord to chat with our art department leaders.
We look forward to what everyone has to show!