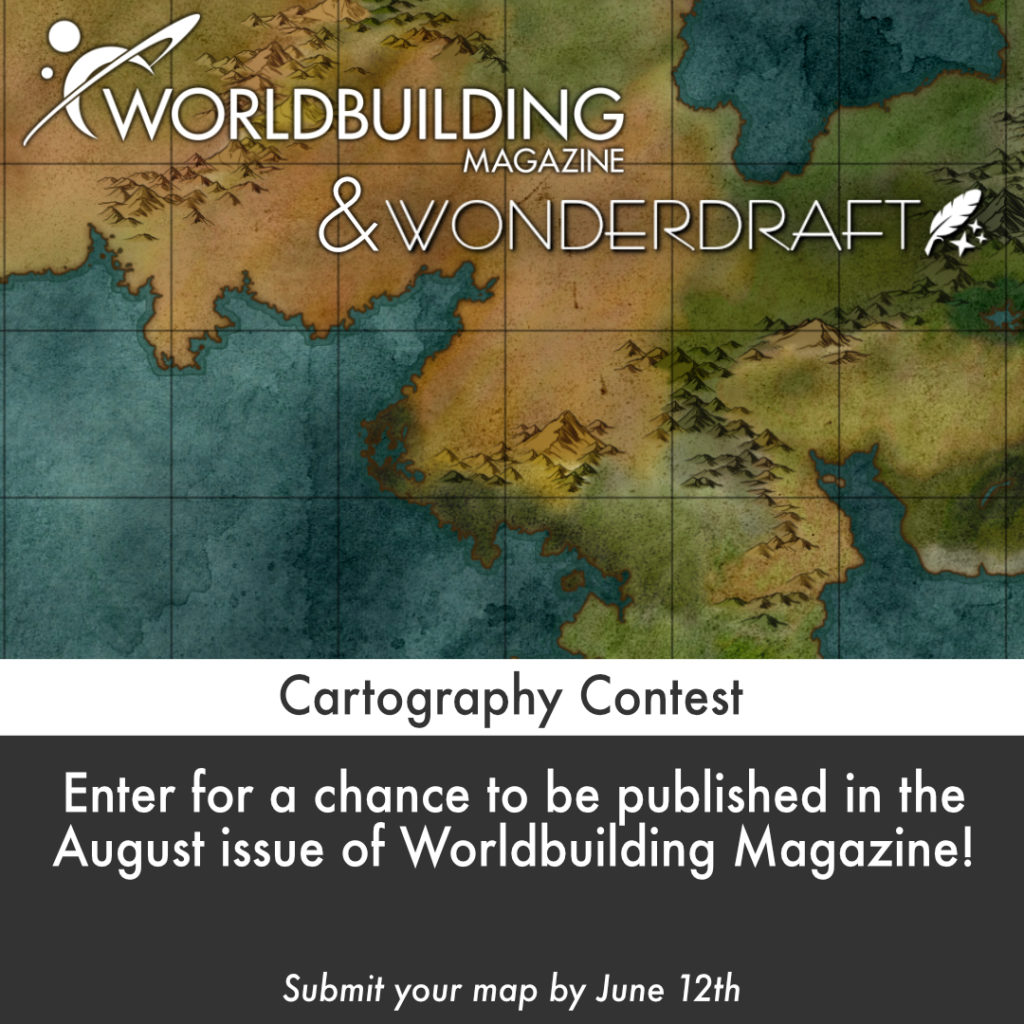 Grab your compass.
It's time to explore new worlds and chart where no humanoid has gone bef—well, you get the picture.
Today we're kicking off our cartography contest in conjuction with Wonderdraft, a fantasy map creation tool that is rich with features and makes it easy to quickly make incredible maps for your world.
Have a map of your world? Or perhaps you've been meaning to create/update one? Submit your best work to us and you'll be entered for a chance to have it appear in our August 2019 issue of Worldbuilding Magazine.
Despite our partnership, you do not have to use Wonderdraft in order to take part in this event. However, if you're seeking an easy to learn mapping tool, we can't recommend it enough. If you're interested in learning more about it, check out this short video.
A few other rules apply. You can view them as well as our judging criteria on the submission form below.
Any questions may be given to Worldbuilding Magazine via Discord or emailing us at contact@worldbuildingmagazine.com.
We wish you all the best, and look forward to seeing what you create!