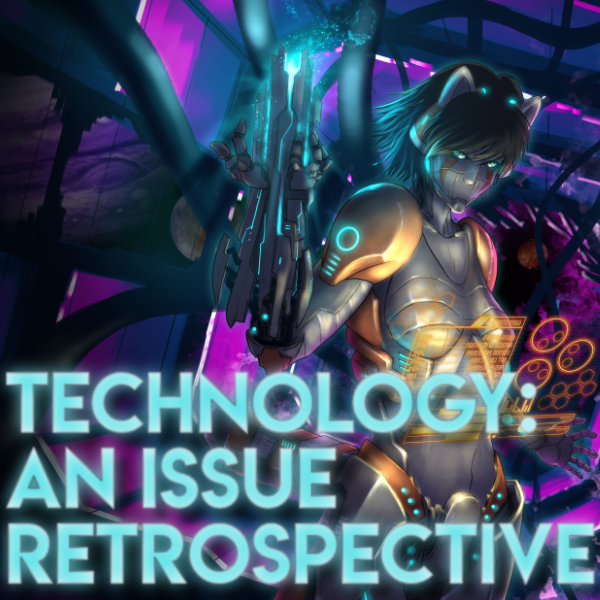 Hello Worldbuilders!
It's been 2 weeks since we released our latest (and largest) issue; Technology! Coming in at 88 pages, this one was a beast! Since the release, our Discord server has grown by over 100 people and our email subscription list has broken 1,000! Thank you so much for the love. We hope to keep putting out great worldbuilding-related content that you'll be happy to read.
Also, some shifting of the staff has occurred since Technology was released. We've shifted our Editor in Chiefs and some admin chairs. It was a bit of a turbulent couple of weeks, but with everything settled and our staff hunched over their desks, we're making our way toward our next issue!
In June, we're covering Gender and Relationships. The submissions have been wrapped up, and the next drafts are being worked on right now. Interestingly, we are in the unique situation of knowing three themes at once! Our August issue will be Geography, and the October issue will be focused on Economics. The deadlines for these issues are still far off, but we encourage everyone who is interested in helping with these issues start now!
Also, some fun things have been happening in our Discord server! We've been running one-shots in our RPG Test Kitchen. This lets people test out their custom RPG settings with a group of new and experienced players. We also have a book club that chooses a book every two months and meets to discuss them via text in out server's designated channel and voice chat. The current book is Ancillary Justice by Ann Leckie. Join our Discord server to participate in these, or if you just want to chat with us about worldbuilding.
Stay tuned for more updates!
Want more updates? Be sure to follow us on Twitter, Instagram, or Facebook!
Want to connect with our staff? Hop on our Discord server!
Sign up for fresh issues, straight to your inbox, by entering your email in the box on the homepage!
Happy worldbuilding!