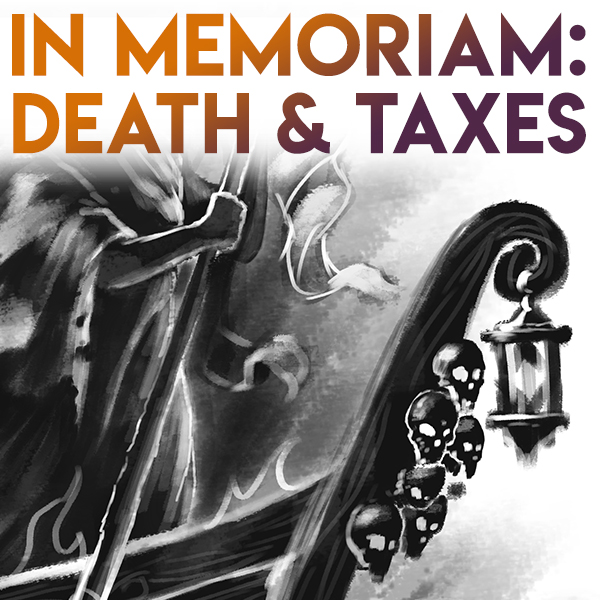 It's been two weeks since we unveiled the first issue of Volume 3, Death & Taxes. I'd like to say that the team and I took a collective breather after all that work, but that would be a complete lie. The next issue is in production and we're planning for the one after it already. However, first we would all just like to say thank you to the team who put Death & Taxes together, and to our readers for giving us such a powerful response.
After reading, we've seen over 100 new email subscribers sign up for future issues. In total, this puts us at +238% subscriber growth after another full year of work on Worldbuilding Magazine.
We've tracked over 1,500 unique clicks on the issue through this website.
Across multiple social media platforms, this issue was upvoted/liked over 2,500 times.
Death & Taxes was just 5 pages short of rivaling our largest issue in the past, despite a larger page size in Volume 3, and had possibly the most art we've ever produced.
So yeah, I'm not alone when I say I'm incredibly proud of this issue.

One aspect that we feel went a bit unnoticed, however, was the 2019 Worldbuilding Checklist, featured toward the back. Even some of the staff have come to me asking if there's a version that's easy to print. To that I've said: "It's right at the end of the article I was hoping you wouldn't skip over." So we'd like to draw some attention the the apparently too-well-hidden 2019 Worldbuilder's Checklist for printing. It's just 4 pages, all in black and white to conserve ink, and has a convenient little notes section on the last page. Print it out and keep track of what topics you've addressed, as well as the ones you still need to cover!

However, it's time to turn our attention toward the future. Technology, our April 2019 issue, is starting to take form. We're at the end of the article/story submission process and I have the pleasure of telling you it's going to be another big issue. We've got an interview with James Schumacher, creator of the game Species, who came by to discuss the project. In addition there will be new articles, snippets of info about technology from our readers' worlds, and much more.

After that, we'll be tackling a new worldbuilding topic in June 2019: Love, Courtship, and Gender Roles.

Again, I'd like to pass along my sincerest thanks on behalf of the whole team. We're proud of what we've created, and are thrilled to see you all enjoying it. If you ever have any questions, are interested in joining the team, or just want to chat with us—swing by our Discord server.
Until next time,

Adam Bassett
Writing Department Chair