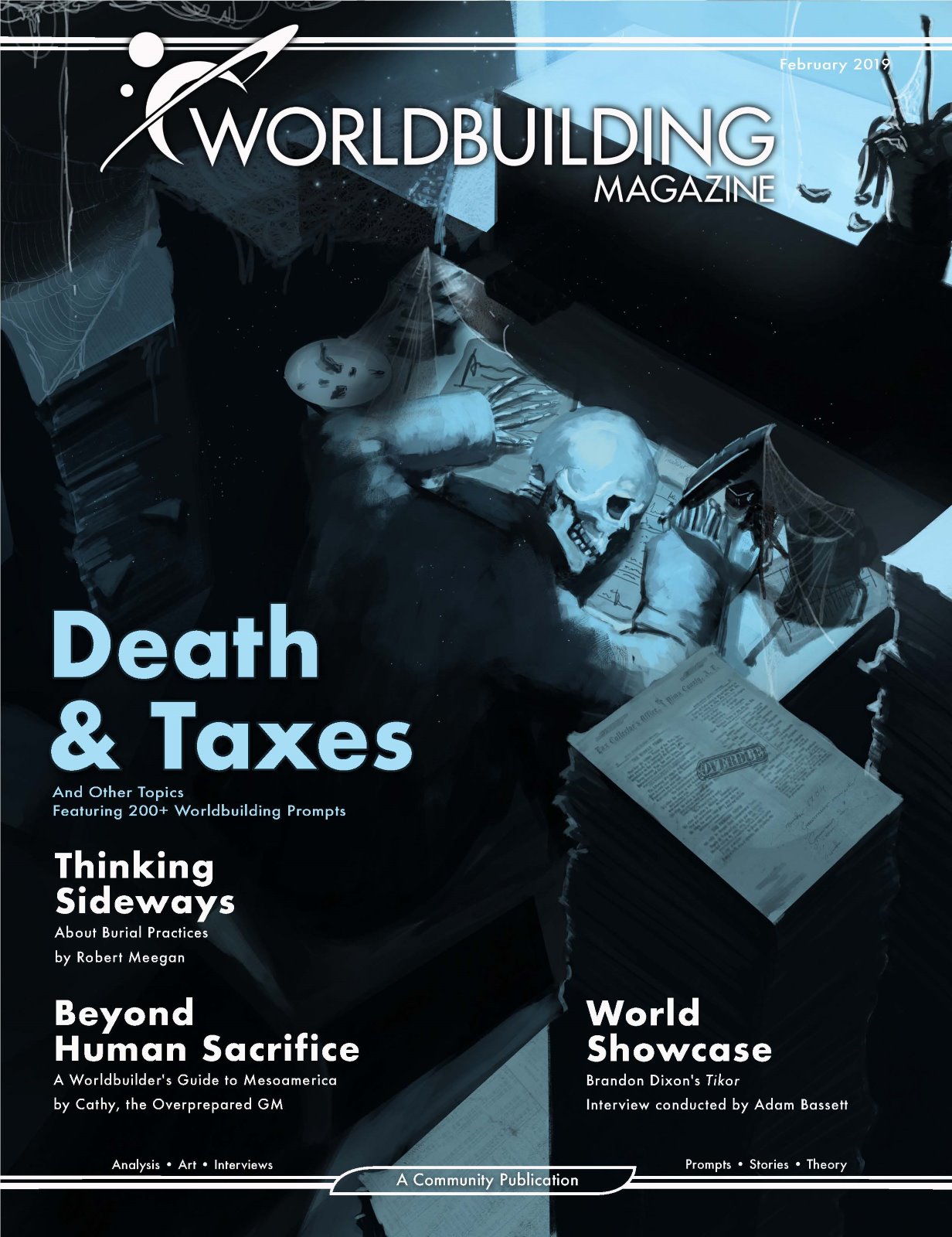 Dear Worldbuilders,
It is our pride and pleasure to share the latest issue of Worldbuilding Magazine! Inspired by the quote by Benjamin Franklin, "Death & Taxes" brings with it a visual overhaul for the new year and volume. Inside we've gathered three interviews, several educational articles, and over 200 worldbuilding prompts!
We want to extend a special thank you to Tikal for telling us about his world of Swordsfall; to Stian Oversen and Charles Leadingham of Iron Compass Games for sharing their worldbuilding process from a game design perspective; to Ondřej Hrdina for allowing to showcase some of his excellent artwork; and of course to all of our contributing artists, writers, and editors.
We have a lot more planned for 2019. If you would like to help in the production of the magazine in any capacity, we're always looking for new artists, editors, writers, and organizational help. Get in touch at contact@worldbuildingmagazine.com or join our Discord server.
Leave feedback for this issue >>
Apply to be featured in a future World Showcase Interview >>
Apply to be featured in a future Artist Feature >>
Happy Worldbuilding!
-the Worldbuilding Magazine Team