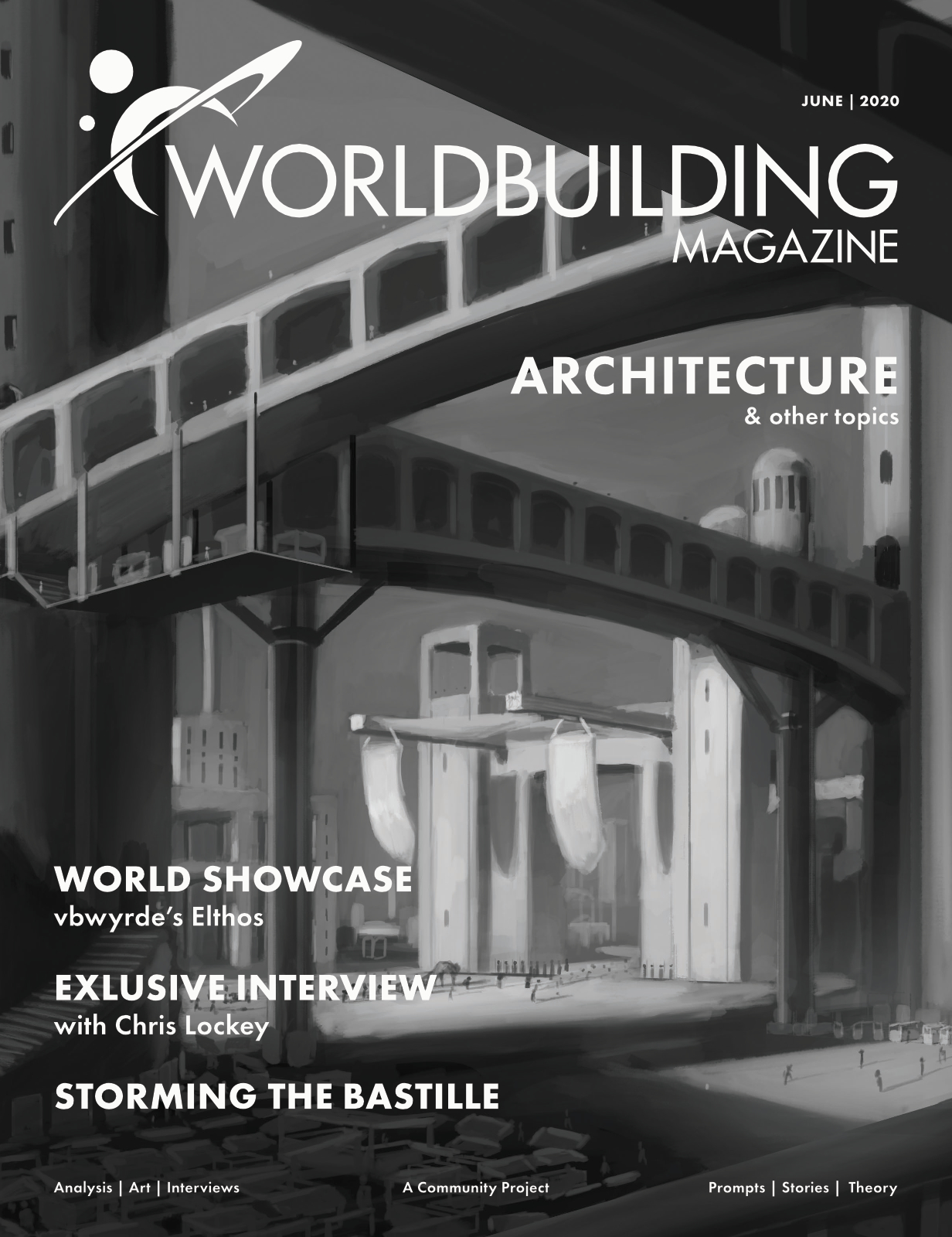 Hello, worldbuilders!
Our staff at Worldbuilding Magazine is proud to present our June 2020 issue: Architecture. For this one we take a look at the practicalities of architecture, how it can be influenced by the climate, and how we can use it as a tool for worldbuilding. Plus, a few extras such as new interviews and short stories!

Three new worldbuilding articles featuring discussions on worldbuilding with architecture. Plus, five new short stories to demonstrate worldbuilding in action!

An interview with Chris Lockey, co-author of Critical Role's Explorers of Wildemount, a setting guide created in collaboration with Wizards of the Coast.
An interview with Vbwyrde, and his tabletop setting Elthos.
Plus, the first set of contest winners from World Anvil, a community art showcase, artist resources, and other fun extras!
If you enjoy this issue, or have any comments/suggestions, please leave us feedback using the form linked on the issue's webpage. Also, if you would like to help us write, edit, illustrate, or otherwise produce the magazine and podcast, email us, or inquire at our Discord server! We're always looking for new people to help make this project happen.
Special thanks to the writers, artists, editors, and everyone else who makes the magazine and podcast possible. We couldn't do this without you. And to those of you who read or listen to us—we hope it helps you worldbuild some truly awesome settings.
Happy worldbuilding!
-the Worldbuilding Magazine team
Apply to be featured in a future World Showcase Interview >>