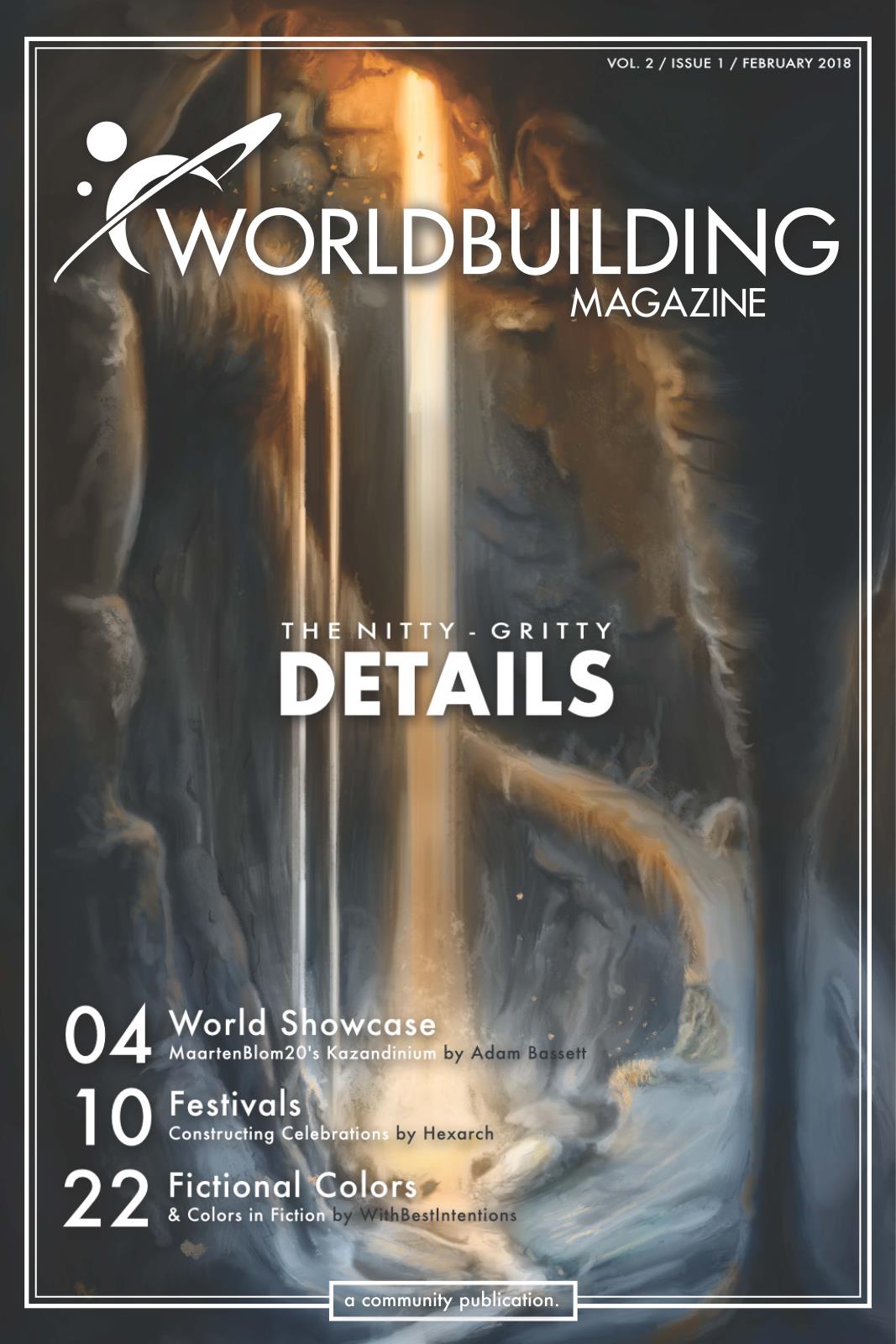 Hello worldbuilders!
We are proud to present to you our newest issue, "Nitty-Gritty Details"! This issue marks the beginning of our second volume, and comes with a new name and new logo! We are now known as Worldbuilding Magazine, and will be changing our name and logo around the web (Facebook, Twitter, and more)! Don't forget, you can find all our issues from the first volume in our issue archive.
We are also opening up our Discord server so anyone can join! Please drop by and say hi, we'd love to hear from you guys and hope to see you around.
As always, we're looking for more artists, writers, editors, and anyone else who'd like to help out. If you're interested in making the magazine better, please drop us a note at contact@worldbuildingmonthly.com, or drop by our Discord server.
Enjoy the magazine!
Leave feedback for this issue >>
Cheers,
uNoahGuy
Editor-in-Chief