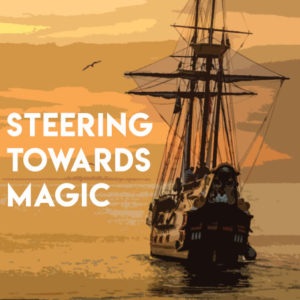 Hello, worldbuilders, and thanks for giving our latest issue such a warm reception. Aside from Creatures, this was our most viewed edition to date. We've consistently grown in both size and readership each issue, and hope to continue that trend as we move forward.
Just because we recently released doesn't mean we aren't still hard at work, however. We've gotten plenty of submissions from both new and returning contributors for our December issue Magic, and we've already begun the process for our February 2019 issue. This issue, the first of 2019 and the first of Volume 3, will be themed Death and Taxes. (We're trying to usher in the new year with optimism.) As always, we encourage you to contact us at contact@worldbuildingmagazine.com or reach out to Editor in Chief StronglyOPlatypus or Vice Editor in Chief Debug200 on Discord.
Speaking of which, the issue release has brought with it an influx of new users on Discord. We have a fun little community where people can share art and writing, discuss worldbuilding (and TV, movies, puns, and anything else that gets brought up), vote on future issue themes, and talk about the magazine. If you like Worldbuilding Magazine and Internet friends, we strongly recommend you join.
One last thing: we encourage you to submit any worldbuilding questions you have to us, either by email or on our Discord server. We have the esteemed Professor Percival Aluminius Illumnius on retainer from the Amalgamated Order of Interdimensional Persons to answer such questions to the best of his ability, and we publish his answers in our Ask Us Anything feature. Don't let his self-importance fool you, he's quite eager to share his vast worldbuilding knowledge despite the facade.
Happy worldbuilding!
Sincerely, the Worldbuilding Magazine Team
Image by Koray Birenhiede, in V2I5: Cartography & Navigation.