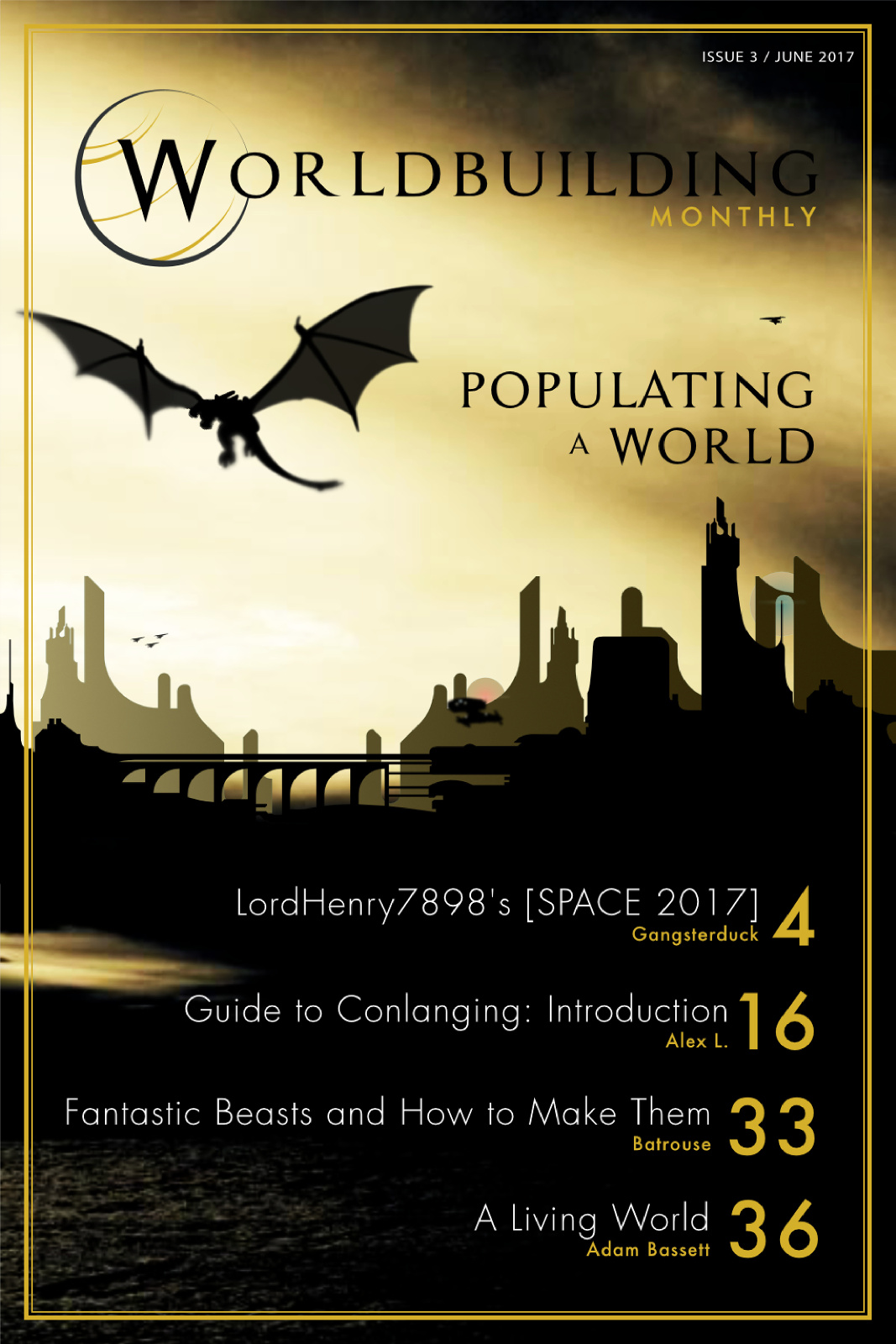 The team and I at Worldbuilding Monthly Magazine are proud to present to you the third issue of Worldbuilding Monthly! Inside you will find articles about different aspects of worldbuilding loosely related to 'populating a world.' We worked hard for this issue, but with your feedback and support the fourth will be even better!
For the fourth issue, themed 'history' we will accept short stories (if there is a paragraph connecting it to good worldbuilding), artwork, and even completed articles from users of this sub. There is no guarantee that your work will be published in this issue, as the editorial team will only select a handful from each category. In addition to this, our team will select someone who filled out the world showcase form to interview for the next issue's world showcase article. Standalone artwork submissions can be submitted to me, with a short paragraph description as well.
Leave feedback for this issue >>
I hope that you will enjoy this issue; it only goes up from here!
Cheers,
UNoahGuy Editor-in-Chief